2023 Lending School
Tuesday, April 4, 2023, 9:00am
Wednesday, April 5, 2023, 4:00pm


What can credit unions do in today's economic landscape to maximize quality loan growth, profitability, and retention in today's economy?
Explore what you can do to Increase Loan Growth, Profitability, and Member Retention

Successful credit unions must continue to rethink, outthink, and innovate to ensure long-term sustainability in today's economy. Explore strategies that have proven to increase quality loan opportunities, profitability, and membership growth in challenging times. Discover creative lending strategies, innovative marketing initiatives, and unique lending programs that credit unions can integrate for successful growth and
profitability.
Conference Agenda:
*Subject to change*

| | |
| --- | --- |
| Tuesday, April 4, 2023 - The Empire Room | |
| 8:30am - 9:00am | Registration/Breakfast |
| 9:00am - 12:00pm | Session |
| 12:00pm - 1:00pm | Lunch |
| 1:00pm - 4:00pm | Session Continues |
| Wednesday, April 5, 2023 - The Empire Room | |
| 8:30am - 9:00am | Breakfast |
| 9:00am - 12:00pm | Session Continues |
| 12:00pm - 1:00pm | Lunch |
| 1:00pm - 4:00pm | Session Continues |
Day 1
Cultivate a proactive lending philosophy that can lead to more loan opportunities and increased member loyalty!
Discover creative lending and marketing strategies that capture more profitable loans
Identify ways to manage your loan portfolio for increased profitability and decreased delinquencies
Explore ways to increase quality profitable loans
Learn how to transform your staff into Financial Solutions Partners to increase profitable loan opportunities and minimize delinquencies and losses
Explore a unique lending program that can help you increase loan opportunities
Learn what you can do to get your employees enthusiastically engaged to bring in more loan opportunities
Develop a strategy to increase loan opportunities and profitability, manage risks and minimize losses, and build member loyalty for life!!!
Day 2
Learn how to use the credit report to gain more loan opportunities and build member loyalty
Determine how to evaluate risk without using the credit score
Explore a Credit Score Analysis Program to help members to improve their credit score
Identify ways to engage members and strengthen relationships with your members to capture more loans!
Discover the predictors of bankruptcy
Identify key high risk factors and low risk factors for loan documentation
Determine the best approach to close high risk members to manage delinquencies and loan losses
Develop a strategy to make better loan decisions
Location & Lodging:
Albany Marriott
189 Wolf Road
Albany, NY 12205
Room Rate: $159 per night

To Reserve Your Room:
Please provide your hotel accommodation information during the registration process. Your name will be added to the Association's master hotel list, which will be provided to the hotel. Please do not contact the hotel directly to make a reservation.
Who Should Attend?
This informative session is (designed for, would best suit, is directed to, etc.) CEO's, executive management, lending managers, branch managers, and marketing/business development staff as well as frontline staff
Educational Investment:
Credit Unions Up to $50 Million in Assets - $275 per person
Credit Unions Over $50 Million in Assets - $549 per person

The New York Credit Union Foundation is proud to support New York credit unions with up to $50 million in assets by underwriting this special rate on Association events. To learn more about the Foundation and its programs, click here.
Registration Deadline: March 31, 2023
Presenter:

Celeste C. Cook, CEO/Founder, cuStrategies LLC
Celeste is founder and President/CEO of cuStrategies LLC. As a credit union industry strategist, Celeste provides strategic planning services, consulting services, and training programs to the credit union industry. She is a keynote and motivational speaker in addition to a consultant and trainer, and her dynamic and engaging speaking style have also made her a popular and sought-after speaker in the credit union industry.
Celeste has worked in the credit union industry for 20+ years and has been a professional speaker and trainer for more than 15 years. She brings to you her credit union expertise, experience, and proven strategies as well as her passion and dynamic speaking style that is engaging and filled with positive energy!!!
Thank you to our sponsor!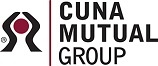 Cancellation Policy:
A refund of the amount paid, less an $110 administrative fee per registrant, will be given for all cancellations submitted via email to events.training@nycua.org ten or more business days prior to the start of the session. No refunds will be granted if the cancellation is received after that time frame. Substitutes will be accepted any time prior to the start of the program at no additional cost. Simply email events.training@nycua.org, listing the new participant and who they will be replacing.