Member Engagement and Consulting
At the New York Credit Union Association, we place the highest value on our personal contact with our member credit unions. This interaction gives our members a voice within the Association and helps us understand what's on your minds—at the individual credit-union level, as well as at the chapter level.

To improve the quality of our member relations, our team of management consultants focus on increasing members' awareness of the benefits we provide, so that you get the maximum value out of your membership. In addition, this team serves as a conduit for enhanced communication within our credit union community.

During the course of the year, our consultants travel across New York State to attend scheduled events in Association chapters and to visit with credit unions. Consider them your on-site resource for Association service and support, and share your feedback with them on how we can help you better serve your members.
The member engagement team also provides a variety of consulting services including strategic planning, charter expansion business plans, financial analysis and forecasting and human resources consultation. For more information about consulting services, please contact our Member Engagement Team, member.relations@nycua.org.

The Member Engagement Team
Dedicated to helping your credit union grow and thrive, our highly experienced consultants bring their insight and problem-solving skills onsite to your credit union. Whether you want assistance for specific operations, are interested in industry best practices or need guidance in advocacy or legislation, our management consultants welcome the opportunity to share their proven strategies and tactics with you and your staff.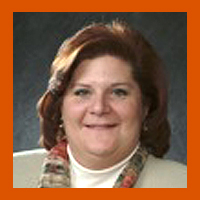 Marge Kazz, CUDE
Engagement Consultant
Margaret.Kazz@nycua.org
(716) 435-6222

Marge Kazz, CUDE
Marge Kazz joined the New York Credit Union Association in 1996. As a management consultant, she works closely with credit unions in the Erie-Niagara, Rochester, Jamestown and Finger Lakes Chapters to promote the Association's services, and assist in strategic planning and business development.

Marge regularly provides consultations on operating budgets, field of membership expansion, business plan development and strategic planning sessions for credit unions.

In 2010, Marge completed the Credit Union Development Education (DE) program and earned the Credit Union Development Educator (CUDE) designation. Before joining the Association, Marge managed two credit unions in Western New York.
---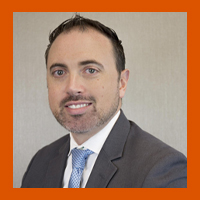 Zach Ogden
Engagement Consultant
Zachary.Ogden@nycua.org
(800) 342-9835 ext. 8252

Zach Ogden
Zach Ogden joined the New York Credit Union Association in 2019. He works with credit unions in the Adirondack, Capital, Central New York, Southern Tier and Utica-Rome Chapters to promote the Association's services, and assist in strategic planning and business development.

Zach has over 15 years of experience in the banking and financial services industry, primarily focusing on business development, lending, training and customer service. He understands the special relationship between credit unions and their members and enjoys working to help enhance and expand on those relationships.

Zach received his Bachelor of Science in Business Administration and Finance from Clarkson University in Potsdam, New York.