2023 State Governmental Affairs Conference
Monday, March 20, 2023, 12:00pm
Tuesday, March 21, 2023, 2:00pm

Turn advocacy into action at the New York Credit Union Association's 2023 State Governmental Affairs Conference! Advocacy is a year-round effort, but this annual event is when the power of the New York credit union movement is on full display! State GAC is your chance to connect directly with some of the most influential lawmakers, regulators and insiders in New York State government.

Conference Agenda:
*Subject to change*
Casey Seiler, Editor in Chief/VP of the Times Union
Seiler will share insights from his extensive journalism career and what he has learned from covering New York state government, as well as the crisis in state journalism as more and more news outlets pull back from meaningful watchdog reporting.
Connecting the Dots on the Economy, Legislation, Business and Technology
Adam Goldstein, SVP, Chief Business Officer; Brian Jones, Financial Economist; Robert Brown, Chief Information Security Officer; Kimani Little, Government Relations Officer
A panel of FHLBNY executives will unpack today's relevant trends and observations in the economy (national and local) and the impact to credit union business. Understand how technological advancements are creating both opportunities and risks to the industry, and how the current environment is translating into legislative agendas.
Legislative Briefing
Kristina Persaud, Director of Governmental Affairs, New York Credit Union Association
Location & Lodging:
Renaissance Albany Hotel
144 State Street
Albany, NY 12207
Standard Rooms: $214 per night
Executive Rooms: $234 per night
To Reserve Your Room:
All reservations must be accompanied by a first night room deposit or guaranteed with a major credit card. The hotel will not hold any reservations unless secured by one of the above methods.

Hotel Reservation Deadline: February 24, 2023

Parking Arrangements:
Discounted self parking of $14 per car, per day will apply.
All parking charges are the responsibility of the individual parkers.
Educational Investment:
Registrant - $199 per person
Young Professionals Full Conference (credit union professionals age 39 and under) - $149 per person
Young Professional YP Track Only (credit union professionals age 39 and under) - $99 per person

Registration Deadline: March 17, 2023
Featured Speakers:

Casey Seiler, Editor in Chief and Vice President, Albany Times Union
Casey Seiler is the Albany Times Union's editor in chief and vice president. He previously served as managing editor, Capitol Bureau chief and entertainment editor. He served as a co-host of WMHT's Emmy-winning news magazine "New York Now" from 2009 to 2019. His column appears in the Sunday Perspective section.

Before arriving in Albany in 2000, he worked at the Burlington Free Press in Vermont and the Jackson Hole Guide in Wyoming. A graduate of Northwestern University, Seiler is a Buffalo native who grew up in Louisville, Ky. He lives in Albany's lovely Pine Hills.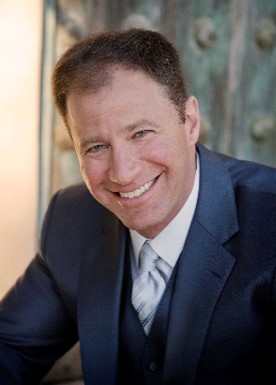 Adam Goldstein, SVP, Chief Business Officer, Federal Home Loan Bank of NY
Adam Goldstein is a Senior Vice President and the Chief Business Officer at the FHLBNY. In this role, Adam oversees all Business Lines and is instrumental in business development, having created the Mortgage Asset Purchase® (MAP®) and Letters of Credit programs, as well as innovated the Credit Products offered. Since joining the FHLBNY in June 1997, Adam has established departments including the Marketing, Membership and Research, and Member Service Desk. He is the co-lead for the FHLBNY's Corporate Long-Term Strategy and sits on the FHLBNY's Management Committee, Asset-Liability Management Committee, and Disclosure Committee.

At the national FHLBank System level, Adam is the Chairman of the Globally Systemic Important Banks (GSIB) Task Force, Chairman of the Regulatory Outreach Committee, created and chaired the ESG Bond Issuance Task Force, was a senior member of the Insurance Company Task Force and Data Governance Task Force, and was past Chairman and creator of the FHLBank System Sales and Marketing Committee. Adam serves on the American Fintech Council and is a member of their Community Advisory Board. He is also on the Board of Trustees and Chairman of the Finance Committee, as well as former Chairman of the Audit Committee for the Kennedy Children Center.

Adam received his bachelor's degree from SUNY Oneonta College, holds a MBA in Financial Marketing from Binghamton University, and an additional five post-graduate certifications in business and management excellence from Harvard University, Columbia University, New York University, Cornell University, and The New York Institute of Finance.

Brian Jones, Financial Economist, Federal Home Loan Bank of NY
Brian M. Jones is a professional economist with over three decades experience covering the U.S. economy and financial markets for a variety of domestic and foreign financial institutions, including the Federal Home Loan Bank of New York (FHLBNY), Citibank, Salomon Brothers, Société Generale and Lloyds Bank. Throughout his career, Brian has supported all aspects of the Fixed Income, Currencies and Commodities (FICC) businesses of his employers regarding high-frequency U.S. macroeconomic analysis and forecasting and assisted in forming their outlooks on the economy, monetary and fiscal policy options, and financial markets. Brian has been cited by MarketWatch as one of the "best in the business at forecasting the U.S. economy." Before joining the FHLBNY, Brian worked at Episteme Capital Partners – a multi-strategy macro hedge fund – developing trading strategies for financial futures contracts.

A native New Yorker, Brian received an A.B. in Economics from Columbia College in 1983 and an M.B.A. in Finance from New York University in 1989, where he graduated with distinction and was elected to Beta Gamma Sigma.

Brian is former Board Member, Finance Committee Chair and Hall of Fame Inductee at All Hallows High School in the Bronx.

Brian's interests include ice hockey, military history, model railroading and teaching. He lives in Westchester County with his wife Vivian and twin sons, Michael and Trevor.

Robert Brown, VP, Chief Information Security Officer, Federal Home Loan Bank of New York
Robert (Bob) Brown is a Vice President and the Chief Information Security Officer at the FHLBNY. In this role, Bob oversees all aspects of information and cyber security, including security administration, security operations, and cyber risk management. Bob joined the FHLBNY in March of 2017 and has rebuilt the entire information security program and has built a deeply ingrained culture of security at the bank by stressing that Information Security is a customer service department. He is a voting member of the Technology and Operations Committee and the Operations Risk and Compliance Committee and has a dotted line to the bank's CEO and President. He is a governing body member of the Evanta NYC CISO Community. Bob has nearly 30 years of technology experience, including network management, operating system management, and development with over 15 years of experience exclusively working in information and cyber security.

Kimani S. Little, Government Relations Officer, Federal Home Loan Bank of New York
Kimani S. Little is the Government Relations Officer for the Federal Home Loan Bank of New York. He brings to this role nearly two decades of public service, and experience in the intersection of housing and banking. He previously worked for the Federal Home Loan Bank of Atlanta, the U.S. House of Representatives Committee on House Administration, the U.S. House of Representatives Committee on the Judiciary, the U.S. Attorney's Office for the District of Columbia, the U.S. Department of Justice Civil Rights Division, and the White House. Kimani also serves on the Board of Governors for the National Housing Conference, a national nonprofit organization dedicated to ensuring safe, decent and affordable housing for all in America. He is a graduate of Tulane University Law School and the Walsh School of Foreign Service at Georgetown University. Prior to law school, Kimani worked both domestically and internationally as a civilian analyst for the U.S. Department of Defense. He and his wife live on Capitol Hill in Washington, D.C. with their daughter and beagle, a hunting dog that won't hunt.
Cancellation Policy:
A refund of the amount paid, less an $40 administrative fee per registrant, will be given for all cancellations submitted via email to events.training@nycua.org ten or more business days prior to the start of the session. No refunds will be granted if the cancellation is received after that time frame. Substitutes will be accepted any time prior to the start of the program at no additional cost. Simply email events.training@nycua.org, listing the new participant and who they will be replacing.